2018-2021 Jeep Wrangler JL HEMI 80mm Throttle Body Adapter to Pentastar V6 Intake Manifold Kit by MMX4x4
**Please check local and State laws for emissions compliance before purchasing this product**
Description
Product Fitment
Reviews (0)
Plug and Play... Bolt-On a 80mm V8 HEMI throttle body and No tuning required!
You read that right... Now you can maximize airflow to your Jeep JK or JL V6 Pentastar intake manifold by installing one of our HEMI V8 80mm throttle bodies with our adapter kit! This new larger throttle body coupled with a cold air intake will absolutely remove any bottle necks between your Pentastar V6 and the fresh air it so desperately wants.
Includes:
Throttle body adapter and hardware
Wire adapter harness
Optional:
New HEMI 80mm Throttle Body
CHECKOUT THE COMPARISON BELOW!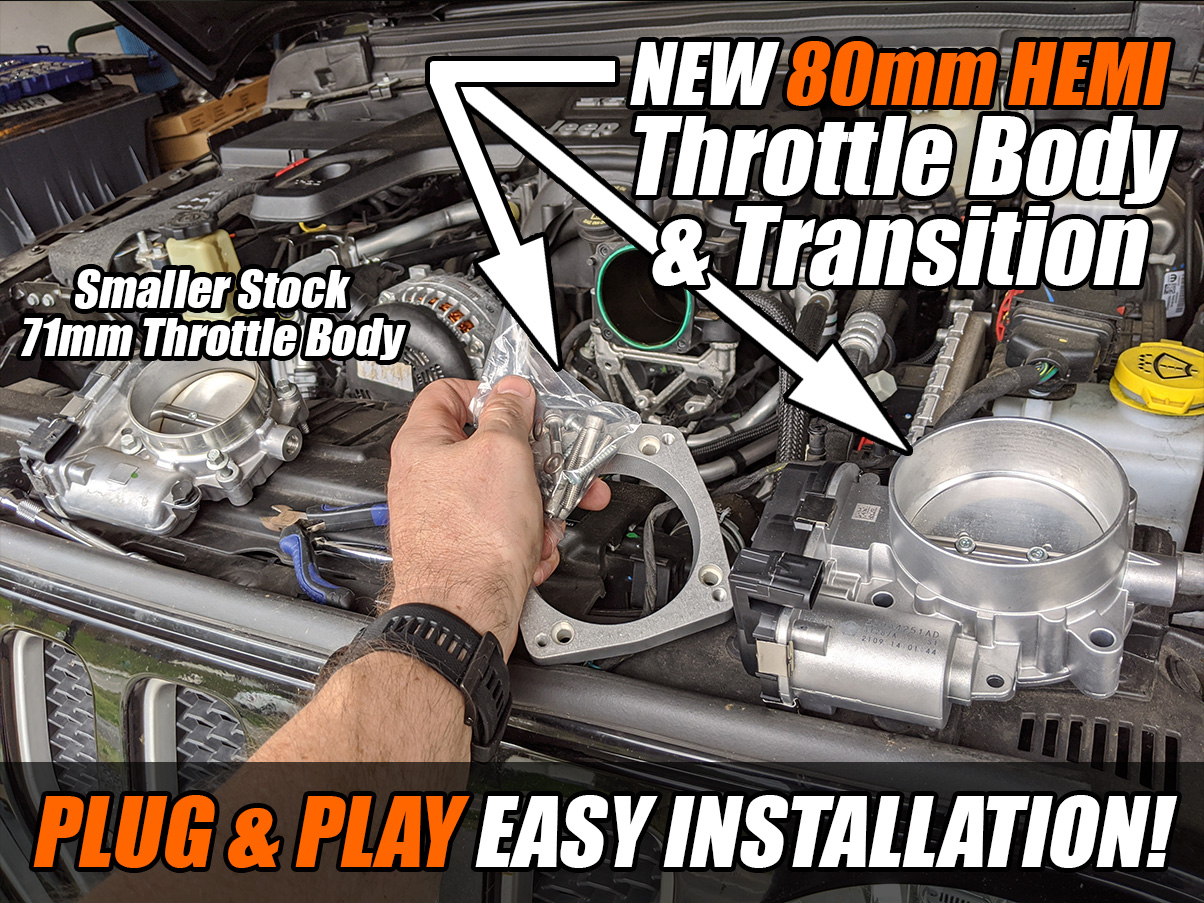 ***Your cold air intake will most likely require a new adapter boot to fit the larger 80mm throttle body!
2020+ Jeep Gladiator JT Pentastar 3.6L V6
2018 - 2019 Jeep Wrangler JL Pentastar 3.6L V6
2012 - 2018 Jeep Wrangler JK Pentastar 3.6L V6