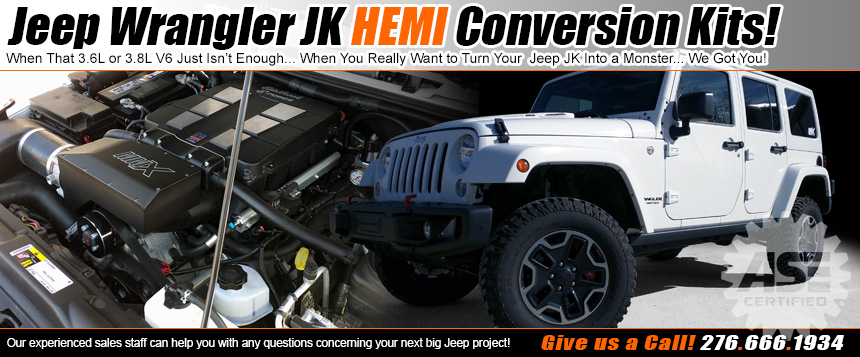 2007 - 2018 Jeep Wrangler JK HEMI Conversion by MMX4x4.com!
Here at MMX4x4, we have been installing Gen3 HEMI's in different vehicles for nearly two decades. If you checkout a hot rod site (www.modernmusclextreme.com) you will find that we literally have hundreds of HEMI builds under our belts, including very famous builds like AZN's "JeeperSleeper" featured regularly on the Discovery Channel's "Street Outlaws."
We currently have a Jeep Wrangler JK conversion as well featuring a 6.4L HEMI with an Edelbrock Supercharger which you can see here! With a number of our own team members here at MMX heavily involved in the Jeep Wrangler life, we decided that it makes perfect sense for us to take our many years of HEMI experience into this market.
Jeep JK HEMI Conversion