2007 Jeep Wrangler JK 5.7L HEMI Conversion by
MMX4x4 / MMX4x4.com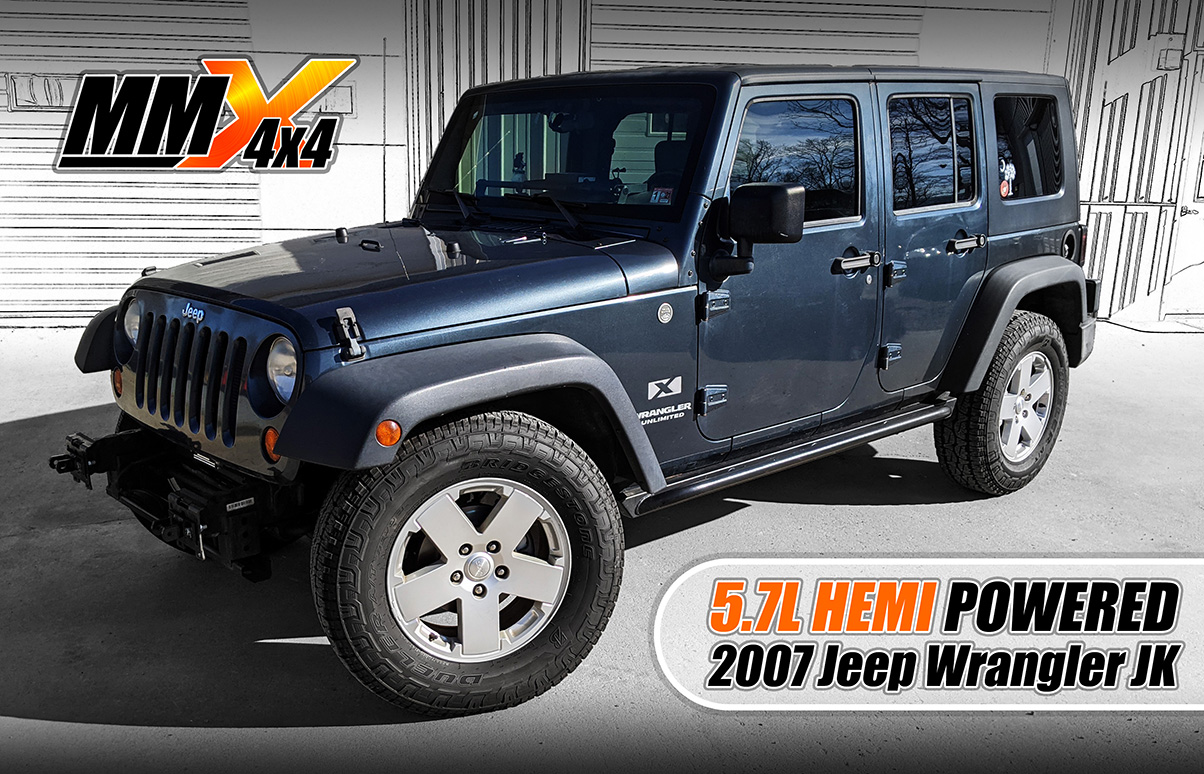 Contact Us Today or Give Us a Call at 276.666.1934 for Your Own Jeep Wrangler JK HEMI Build!
A new lease on life... Tim towed his 2007 JK with a 3.8L v6 with a manual transmission that had a bad clutch in it here from Northern VA. With the goal of putting a HEMI v8 and a automatic transmission in it, Tim brought his Jeep to us in order execute his plans.
We are a HEMI specialist shop in South West, Virginia with over 30 years of HEMI experience. While we spend a lot of time building high horse power HEMI monsters, Like AZN's Jeep Sleeper from Street Outlaws on the Discovery Channel, we also love to put these legendary v8's in other vehicles that didn't come with them from the factory!
This 2007 Jeep Wrangler JK Features the Following Modern Muscle Upgrades:
5.7L HEMI Crate Engine by MMX4x4
Manual to Automatic Transmission Conversion by MMX4x4
Custom Modern Muscle Performance Chassis Dyno Tune