2015 Jeep Wrangler JK 6.4L Big Gas HEMI Build and Edelbrock Supercharged by
MMX4x4 / MMX4x4.com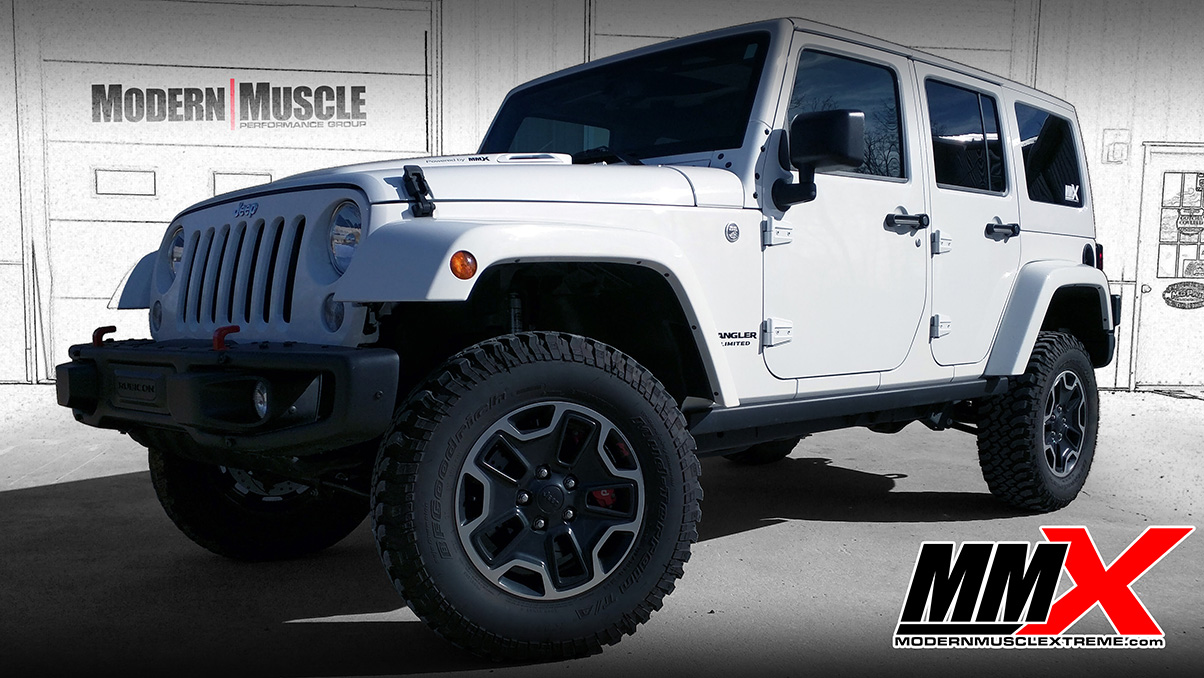 Contact Us Today or Give Us a Call at 276.666.1934 for Your Own Jeep Wrangler JK HEMI Build!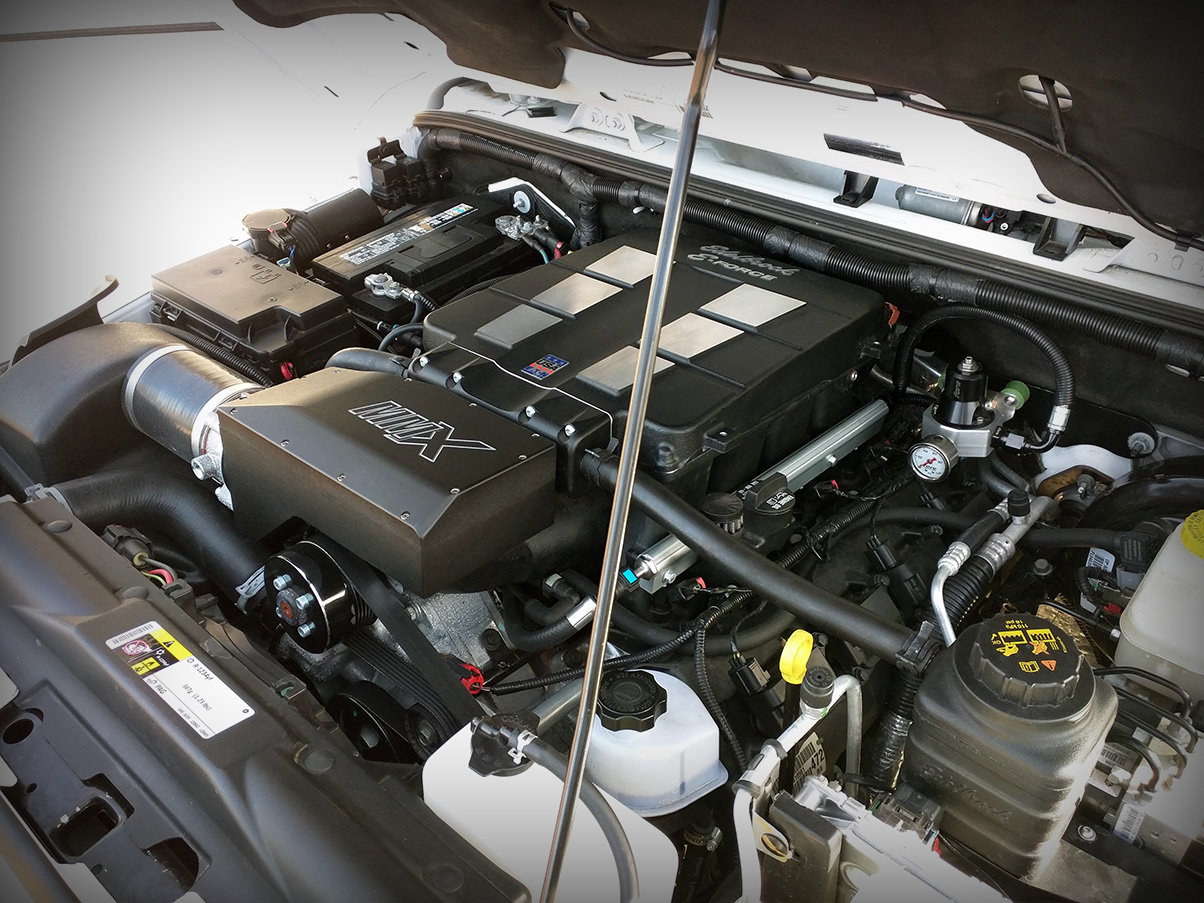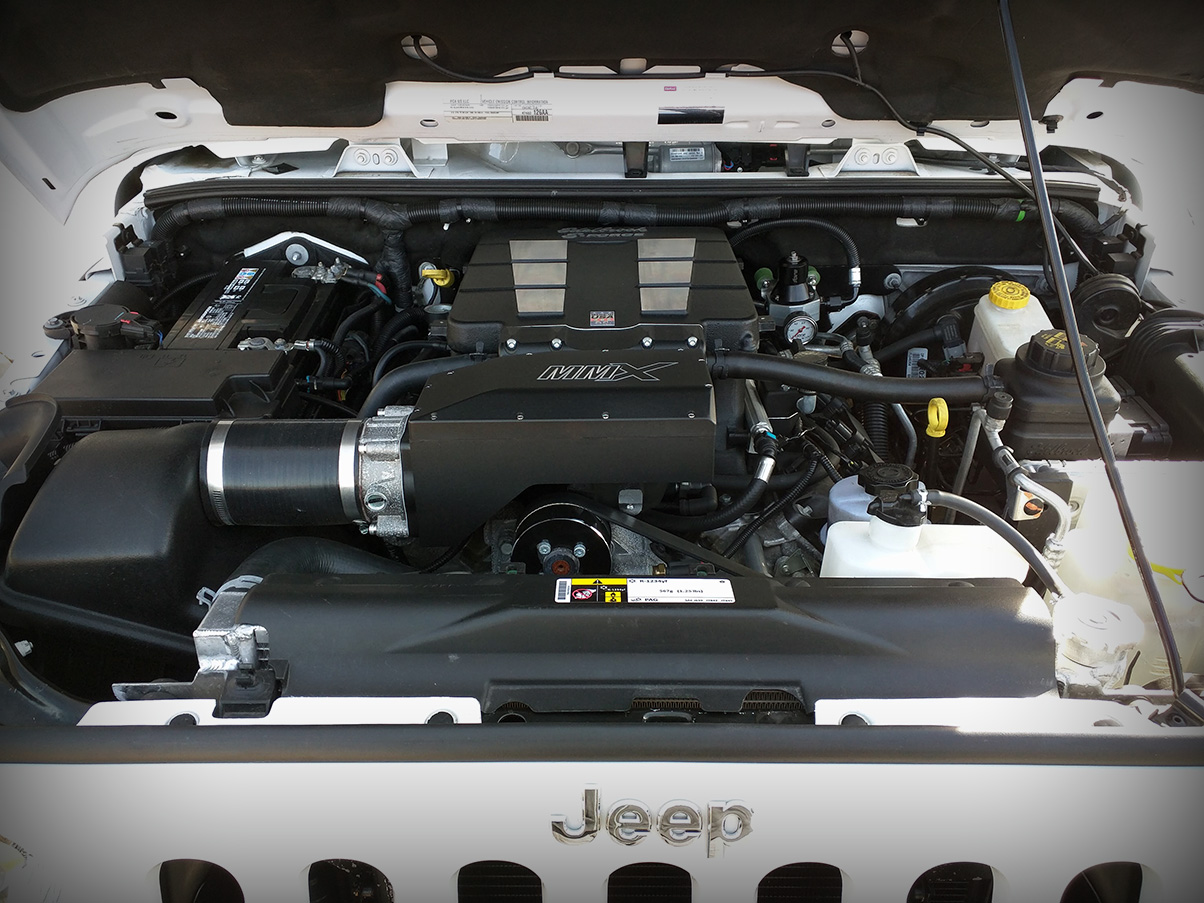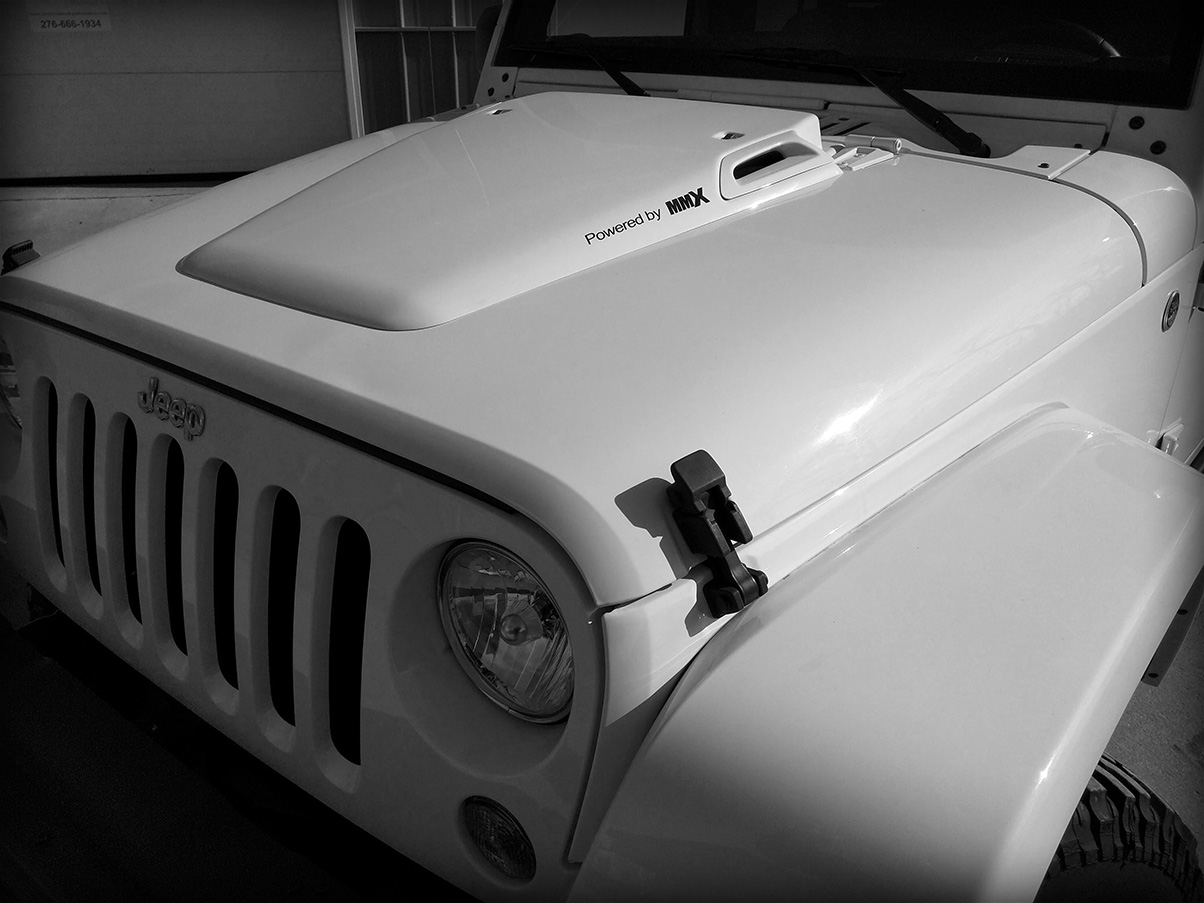 ALL THINGS HEMI... Even if someone wants us to put a HEMI in a vehicle that doesn't come with one from the factory! William brought us his 2015 Jeep Wrangler JK with the standard 3.6L V6 Pentastar engine in it with the idea that he wanted a supercharged HEMI put in its place. Doing a HEMI swap on a Jeep Wrangler isn't a new concept by any stretch, but throwing in a Big Gas 6.4L HEMI with the idea of putting an Edelbrock Supercharger on it, well thats definitely some uncharted territory.
Well, here it is. We blueprinted the big gas HEMI and installed our forged drop-in piston and rods kit for good measure. Next we sent the Jeep off to AMW4x4 so that could install this HEMI monster in place of the stock V6 motor as well as all of the other conversion requirements to the drivetrain. When they finished and sent the Jeep back to us, it was time to install the Edelbrock HEMI supercharger which would require some custom MMX fabrication and tuning as well. All said and done this Jeep JK is packing some SERIOUS HEMI supercharged horsepower ready to tackle offroad and street challenges.
This 2015 Jeep Wrangler JK Features the Following Modern Muscle Upgrades:
Blueprinted Big Gas 6.4L HEMI by MMX
Forged Piston and Rods by MMX
Edelbrock HEMI Supercharger
Custom Supercharger Intake by MMX
Custom HEMI Engine Conversion by AMW4x4
Custom Modern Muscle Performance Chassis Dyno Tune